Hampshire's go-to florist for beautiful, artisan bouquets and flower design. 
Our shop at Winchester station is open six days a week, loaded with bouquets, houseplants, homewares and gifts, much of which is available to order online and delivered nationwide. 
We also create beautiful flowers for weddings, funerals, events and corporate clients covering Hampshire and beyond.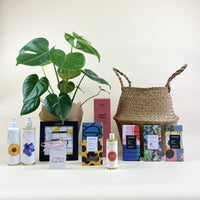 Catkin & Pussywillow Gift Belly Baskets and boxes
Shop our carefully curated gift baskets and boxes featuring our favourite Catkin treats, plants and dried flowers with the option to add a flower voucher.
Shop Now
INSTAGRAM @BLOOMSDONEBEAUTIFULLY